It seems unfair that we have to wait until the decade is over to get a comprehensive review of the best music that has come out over the past ten years. It all seems pretty arbitrary, you know? I mean, let's say you're a fifteen-year-old living in NYC's Upper East Side and you start guitar lessons mid-decade. This year, in fact. Chances are you were probably inspired by some favorites of yore. But after a couple of years of guitar lessons, you may want to play newer music, start your own band, and learn the best of what's going on in the scene. This could help you draw from the contemporary greats and make your own music. That's why we decided to create this list, so you don't have to wait another five years before a comprehensive review of the decade's best albums. Who knows where you'd find your influences by then. Anyway, this list intends to show you some of the more popular (and hidden) rock gems of the past five years. Perfect for playing at your next guitar lesson.
10. The Black Keys, El Camino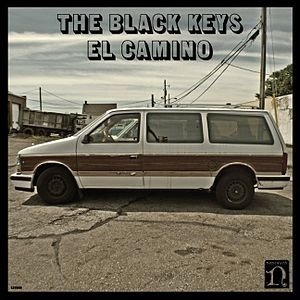 This band has been around for at least the past decade, though with 2010's Brothers and 2011's El Camino they hit their breakthrough, their moment of Late Night shows and Grammy wins. Their influences are bluesy, garage band-y, and pure American rock. Definitely a band worth listening to.
9. The National, Trouble Will Find Me

Want to learn soft, fingerpicking melodies? The National's 2013 album is another addition to an already robust discography of somber love songs and reflective rock. If you're unfamiliar with this band, take a listen and choose your favorite song to play at your next guitar lesson.
8. Vampire Weekend, Modern Vampires of the City

This band graduated just a little farther uptown than the Upper East Side, from Columbia. Their smart, unexpected lyrics are rich and deep, and their melodies are poppy and fun. Since their debut in 2007, they've been critically acclaimed, but last year's Modern Vampires kept them as one of those bands that has to be mentioned when talking about the best of our era.
7. The War on Drugs, Lost in the Dream

Kurt Vile's (see below) former bandmate, Adam Granduciel has done well with the project the two founded together back in 2008. 2014's Lost in the Dream will surely be in the top 10 of most critic's best of lists this year. The long guitar solos are reminiscent of the '70s rock that produced so many strong singles, but when you listen to the album all the way through, you'll see it's so much more.
6. Bon Iver, Bon Iver

Though the 2011 record is a follow-up to 2007's debut For Emma, Forever Ago, it won the Grammy for Best New Artist. With good reason. The band's name, which comes from the French for "good winter," is reflective of this album, whose soundtrack you would play waking up in midwinter in a wood cabin as you boil water for coffee and enjoy a breakfast, watching the snow fall. Talk about passion, not only can Justin Vernon sing, he's a helluva musician.
5. Kurt Vile, Waking on a Pretty Daze

Philly-raised Kurt Vile has been making music on his own since he was 17. Now in his mid-30s with a wife and daughter, 2013's Waking on a Pretty Daze was his breakthrough. Though it wasn't as commercial as other albums on this list, it signaled the arrival of an accomplished guitarist, who we can probably expect many more melodic and lyrically simple albums from.
4. Beach House, Teen Dream

The third album by this female-led duo is a masterpiece. The soaring voice of Victoria Legrand matches the hazy, dreamy melodies her guitarist Alex Scally plays. Somewhere in between the sounds of beachy surf and the ambient waves of an acid trip, this album is a great place to start if you want to explore this band's discography.
3. LCD Soundsystem, This is Happening

The final album from James Murphy's LCD Soundsystem joins the immemorial ranks of those produced by bands that ended their careers too soon. Though much of the music on this album is not guitar-based, it's worth including on this list because of its dance and electronic influence on subsequent records in rock music.
2. Tame Impala, Lonerism

This Australian band found success in the U.S. with their psychedelic 2012 album, though they've been well known for a while down under. Reminiscent of the classic Beatles, the lyrics and melodies on this album are wide-ranging and diverse, including comments on the passage of time and the deceptive nature of perception. A great band to listen to and learn from.
1. Arcade Fire, The Suburbs

The third album by this Quebecois band was a major success in 2010. It won Album of the Year at the Grammys and helped establish them as one of the best bands around. While their self-referential Reflektor album in 2013 was also a critical success, it was The Suburbs that set the bar highest and made it hard to beat.