Private Cello
Lessons NYC
Are you ready to take the best
cello lessons NYC has to offer?
Cellos come in several different sizes including 4/4, 3/4, 2/4, and 1/4, giving young students the opportunity to learn this instrument. The cello is also a great instrument to play in your NYC apartment as it is not very large and can be played quietly. Cellos are great instruments to play by yourself but also make important additions to any orchestra or chamber group.
Our NYC Cello Teachers
Friendly Teachers dedicated to helping you learn
You don't have to go far for top-rated cello lessons from the most accomplished instructors. In fact, don't even leave your home! We offer friendly, one-on-one instruction anywhere in New York City. Whether you prefer in-home or online lessons, we'll be there from the first note.
We love our cello teacher who has been doing an incredible job with virtual lessons and keeping my kids (ages 10, 7, & 5) engaged during their lesson time. Everything is simple from booking the lessons to payment, I highly recommend Music to your Home!
What Happens When
You Contact Us?
Ready to Learn from a Cello Pro?
The benefits of learning the cello are endless. Don't put it off any longer! Click below to book your first cello lesson with our music school, all covered by our 100% satisfaction guarantee.
Looking to Learn a Different
Musical Instrument?
As New York City's leading provider of private music lessons, we're happy to offer one-on-one instruction for a variety of instruments. Click one of the links below to explore our other services.
Teaching the NYC area since 2003
latest MUSIC posts
tips, tutorials, playthrough's and more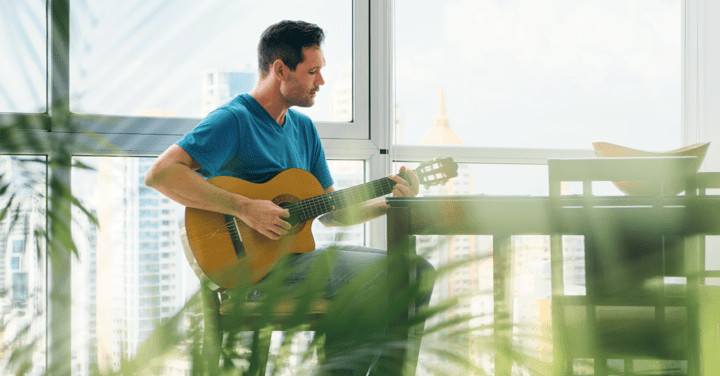 Most people believe when they reach adulthood it can be too difficult to take on learning a new instrument, and that you