Private Flute
Lessons NYC
Are you ready to take the best
flute lessons NYC has to offer?
Learning to play the flute can be fun and very rewarding. The student will study proper technique, music theory, correct embouchure – which means using your mouth muscles to make sound – and possibly even your favorite Jethro Tull song!  Yes, we take requests at Music to Your Home, so if rock flute is your thing, we can teach you that!
Our flute Teachers
friendly teachers dedicated to helping you learn
You don't have to go far for top-rated flute lessons from the most accomplished instructors. In fact, don't even leave your home! We offer friendly, one-on-one instruction anywhere in New York City. Whether you prefer in-home or online lessons, we'll be there from the first note.
We love everything about Music To Your Home. It's amazingly convenient, easy to book classes, timely response, no hassle signing up at all, AND my son's instructor is wonderful - "patient, congenial, very respectful, fun and a great teacher" per my 13 yr old son
What Happens When
You Contact Us?
Ready to Learn from a Flute Pro?
The benefits of learning the flute are endless. Don't put it off any longer! Click below to book your first lesson with our music school, all covered by our 100% satisfaction guarantee.
Looking to Learn a Different
Musical Instrument?
As New York City's leading provider of private music lessons, we're happy to offer one-on-one instruction for a variety of instruments. Click one of the links below to explore our other services.
latest MUSIC posts
tips, tutorials, playthrough's and more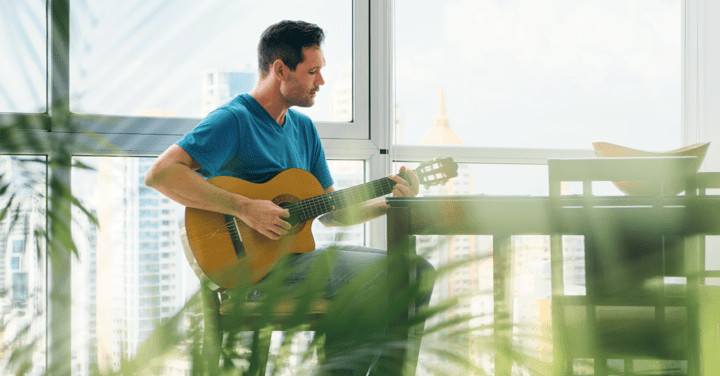 Most people believe when they reach adulthood it can be too difficult to take on learning a new instrument, and that you