Private Violin
Lessons NYC
Learn From The Best Violin Teachers
In New York City
Learning to play the violin is a challenging undertaking for even the best students so finding the right teacher to instruct you is critical. This is especially true for children, as your child's teacher has the ability to make or break their enthusiasm for the violin.
For this reason, you should consider taking private violin lessons in the convenience of your home. With Music to Your Home, we provide lessons all over New York City to ensure your success.
A great violin teacher is someone who has the educational background, the teaching accolades, and an impressive performance history. They should be someone who inspires their students to reach higher.
Our Violin Teachers
friendly Manhattan teachers dedicated to helping you learn
You don't have to go far for top-rated violin lessons from the most accomplished instructors. In fact, don't even leave your home! We offer friendly, one-on-one instruction anywhere in New York City. Whether you prefer in-home or online lessons, we'll be there from the first note.
"Hannah has been teaching my son, who is five years old, since last summer. We love her, and he has really progressed under her tutelage. She is calm, patient, and is a gifted teacher and violinist. I highly recommend her."
What Happens When
You Contact Us?
Ready to Learn Violin from a Pro?
The benefits of learning the violin are endless. Don't put it off any longer! Click below to book your first lesson with our music school, all covered by our 100% satisfaction guarantee.
Looking to Learn a Different
Musical Instrument?
As New York City's leading provider of private music lessons, we're happy to offer one-on-one instruction for a variety of instruments. Click one of the links below to explore our other services.
Teaching the NYC area since 2003
latest violin posts
tips, tutorials, playthrough's and more
Most people believe that learning a new instrument should begin at a young age. Knowing the right time to start where you
The violin is a popular choice among stringed instruments, and many want to learn to play it. But it's also a complex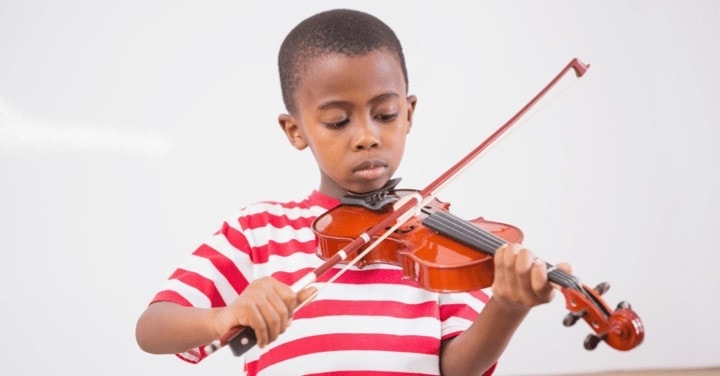 When you begin to learn to play the violin, you probably fancy yourself mastering a difficult piece like one of Beethoven's Sonatas