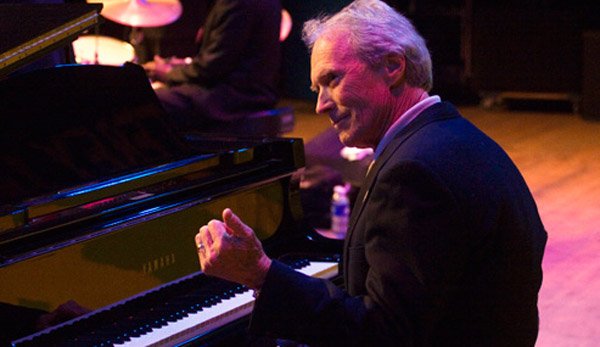 If you're trying to make it in the big city, Piano Lessons could be the difference between you booking a gig or going home empty-handed.
The city is full of incredibly talented people all vying for the same coveted jobs and positions, from acting, to finance positions, to political spots.  You'll never know who might be impressed by your ability to play a musical instrument.
And it certainly came in handy for these famous names.  Not only does playing a musical instrument help keep your brain sharp, but demonstrating mastery of instrument shows dedication and commitment to something you voluntary chose to pursue.  You do it because you love it, and others take note of that.
So, if you want a leg up on your peers and maybe even wow your boss's boss at a work retreat, get inspired by these multi-talented celebrities, who are well-known for various reasons, but harbor a love for music as well.
1.)  Dustin Hoffman
Dustin Hoffman can probably get a belly laugh out of you for his work in Tootsie and The Graduate, but he also knows his way around a piano pretty well.  He's said he wanted to be a jazz pianist , and occasionally has sat down to play on screen.  Clearly, he's someone who was always meant for the spotlight.
2.)  Meryl Streep
As if we needed more reasons to be in love with Meryl Streep, if you haven't seen her 1999 film Music of the Heart, you probably didn't know that's she's a very talented violin player.  Basically, what we're saying is if you violin lessons in NYC, you'll be the next Meryl Streep (sort of…).
3.)  Clint Eastwood
So if you really want to see an overachiever, look no further than Clint Eastwood.  Successful actor, professional piano player…oh wait, don't forget to add professional composer to that list.
Yup, Clint Eastwood has done the soundtracks for movies like Million Dollar Baby and Flags of our Fathers. The man has superpowers.  Don't worry though, we won't hold it against you if you just choose to become a piano aficionado and maybe hold off on your career as a composer.  We know that's a bit much.
4.)  Condolleeza Rice
Bet you didn't expect a politician to sneak her way onto this list, did you?  Well, Condy's actually quite the piano player.  She's even played for the Queen of England.
We're not sure why anyway would choose a life of politics over music, but hey, it's not our decision. Condolleeza even had the chance to accompany renowned cellist Yo-Yo Ma for the 2002 National Medal of Arts Awards.
5.)  Keanu Reeves
So if your child is absolutely hellbent on taking bass or guitar lessons in NYC, then let Keanu Reeves be the proof that hard work pays off and that knowing how to play an electric instrument is just as valuable as knowing an acoustic one.
Keanu Reeves was a member of the alternative rock group Dogstar from the mid-1990s to the early 2000s.  Apparently, he even plans to get back into the musical swing of things in Bill and Ted's Excellent Adventure 3.
6.)  Ryan Gosling
Because the world wasn't in love with him enough, Ryan Gosling formed a band called Dead Man's Bones with his friend, Zach Shields.   The band sings love songs about ghosts and monsters.  So that's pretty adorable.
But wait, there's more.  Gosling and Shields played every single instrument on their album, because Gosling plays piano, guitar, bass guitar, and cello.
Take a look at him here crooning and playing piano alongside a children's choir.  Amidst the witty banter he shares with the kids at the beginning, the smooth piano skills, and the deep, scratchy singing, I think it's safe to say he's cemented his place as the Male American Sweetheart for eternity.
For time immemorial humans have classified music as one style or another. But it wasn't until the second half of the 20th century that pop culture led to a proliferation of musical genres. Today, if we look at a genre like Electronic Dance Music, its sub-genres are so extensive that there is an entire Wikipedia page dedicated to the many different types, from ambient dub to UK funky. Not only do these different sub-genres sound different, but they inspire different kinds of crowds at concerts, with different activities typically associated with their music.
At a certain point, though, we have to wonder. Are these genres really worth of differentiation? Do kids taking guitar lessons really want to grow up to play Nu-gaze? Maybe. But it's more likely that the media and record labels put adjectives on bands and artists in order to define and sell their music.
Genre as a Rule, and an Exception
That said, there are other bands who take a genre and completely own it, becoming representative of that kind of music. What would Heavy Metal be without Metallica, or Chillwave without Washed Out? Some of the best bands upend a genre by starting out as representing their genre, only to add more to their repertoire as they grow artistically. The result is that these bands expand the boundaries of what kind of music they (and their associated genre) can create and represent.
In this sense, genre can be a starting point, especially for young artists entering their first band, or taking more advanced lessons in NYC. Say, if you want to specialize in playing blues guitar, playing blues scales is a great way to begin. If you're truly serious about being a blues guitarist and you find yourself in a band, releasing albums, there may come a point where you define your music based on what you perceive as the limits of the genre of blues, which to others may be far outside what they had previously considered representative of a style associated with pentatonic scales. But ultimately that's what it means to be an artist—to expand boundaries and present different viewpoints. So keep playing, and don't let genre dictate what kind of music you play, unless, of course, you're just starting and you need a marker to begin.
Amazingly, neither John, Paul, George or Ringo ever took drum, guitar or piano lessons. Harrison took sitar lessons when in the mountains of India, McCartney hired a private music teacher as an adult, and Lennon picked up Donovan's clawhammer technique. But for the most part, these four musicians created some of the world's best music simply by learning the basics on their own and practicing a lot. For being so famous and so good, it's amazing that they learned music by teaching themselves.
For most people, however, it's much more difficult to sustain that kind of determination and practice. And eventually they learned from each other, and from playing together for hours every day in Hamburg, where they used to perform in the Red Light District. It was after this two-year stint that they came to the world's attention and went on to record some of the best albums in Western music. Out of all of The Beatles records, it's hard to pinpoint a certain album that's the absolute best. Let's take a look at some contenders.
A Hard Day's Night (1964)
This album features some of the most famous early Beatles' songs that helped inspire Beatlemania, such as "I Should've Known Better," and "Can't Buy Me Love." The pop-melodies on this record blend elements of folk and rock 'n' roll to create an early Beatles classic, defining the best of their teeny-bopper period.
Rubber Soul (1965)
This is the album I like to think of as firing off the classic Beatles era. With "Norwegian Wood" and "Michelle," here the Beatles take on different sounds that move away from the pop they were traditionally associated with, and toward the experimental songs of later records. On Rubber Soul, we have a record that shifts through different moods and subject matter to create a complete and total work of art.
Revolver (1966)
A continuation and further exploration of darker subject matter, this album was named the best album of all time in the hardcover book 1000 All-Time Top Albums. The opening tracks, "Eleanor Rigby" and "Taxman," set a standard that the rest of the album lives up to musically. More rock-heavy than Rubber Soul and diverse than their previous work, here the Beatles began to explore and define a new genre: psychedelic rock.
Sgt. Pepper's Lonely Hearts Club Band (1967)
Typically regarded as the best Beatles album, and the best album of all time, it's easy to join in with the critics and make the case for this record as the best of the Beatles. With tracks like "With a Little Help From My Friends," and "Lucy in the Sky With Diamonds," it's easy to see why. But what makes this album so esteemed is its use of wide influences, ranging from vaudeville to a self-referential take on the pop of their early music. Altogether, Sgt. Pepper can be construed as the first concept album, and it's one that's delightfully easy to listen to.
The Beatles (White Album) (1968)
Perhaps the most divisive album this band ever made, both according to critical reception and the general attitude within the band at the time, today The White Album has many more fans today than it did in in 1968. At that time world politics were reaching a new pitch. Many critics wrote that the album deliberately avoided seriousness and instead reached for pastiche as an easier way to make a record. But songs such as "Happiness is a Warm Gun," "Hey Jude," and "While My Guitar Gently Weeps," strike a melancholy chord that is hard to ignore. It's as though the Beatles as well as the rest of the world knew that their days of peace were gone, and they were about to define a new era. In retrospect, it's easy to see that this album helps to write the definition. This is my personal favorite.
Abbey Road (1969)
The best-selling Beatles album and perhaps the one with the most iconic album art, this record was the last recorded before the band's dissolution, though Let it Be was released later, the following year. Although critical reception was at first largely negative, considering the use of synthesized tones on the album, today it is the most popular Beatles album. Classics such as "Something" and "You Never Give Me Your Money," are just a couple of the most recognizable songs on this album, which seems like it is composed entirely of singles when we listen to it today.
All this Beatles talk makes us want to listen to—or play—our favorite songs. Thing is, because the Beatles never took music lessons, their songs aren't composed of simple chords, but are variations, making them notoriously more difficult to play. That said, you may need some guitar lessons to play your favorite songs. What are they? Which album are they on? Feel free to let us know in the comments. And remember that unless you've got the dedication of a Lennon, McCartney, Harrison or Starr, it's time to learn how to play the guitar.
It seems unfair that we have to wait until the decade is over to get a comprehensive review of the best music that has come out over the past ten years. It all seems pretty arbitrary, you know? I mean, let's say you're a fifteen-year-old living in NYC's Upper East Side and you start guitar lessons mid-decade. This year, in fact. Chances are you were probably inspired by some favorites of yore. But after a couple of years of guitar lessons, you may want to play newer music, start your own band, and learn the best of what's going on in the scene. This could help you draw from the contemporary greats and make your own music. That's why we decided to create this list, so you don't have to wait another five years before a comprehensive review of the decade's best albums. Who knows where you'd find your influences by then. Anyway, this list intends to show you some of the more popular (and hidden) rock gems of the past five years. Perfect for playing at your next guitar lesson.
10. The Black Keys, El Camino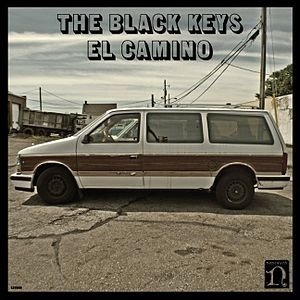 This band has been around for at least the past decade, though with 2010's Brothers and 2011's El Camino they hit their breakthrough, their moment of Late Night shows and Grammy wins. Their influences are bluesy, garage band-y, and pure American rock. Definitely a band worth listening to.
9. The National, Trouble Will Find Me

Want to learn soft, fingerpicking melodies? The National's 2013 album is another addition to an already robust discography of somber love songs and reflective rock. If you're unfamiliar with this band, take a listen and choose your favorite song to play at your next guitar lesson.
8. Vampire Weekend, Modern Vampires of the City

This band graduated just a little farther uptown than the Upper East Side, from Columbia. Their smart, unexpected lyrics are rich and deep, and their melodies are poppy and fun. Since their debut in 2007, they've been critically acclaimed, but last year's Modern Vampires kept them as one of those bands that has to be mentioned when talking about the best of our era.
7. The War on Drugs, Lost in the Dream

Kurt Vile's (see below) former bandmate, Adam Granduciel has done well with the project the two founded together back in 2008. 2014's Lost in the Dream will surely be in the top 10 of most critic's best of lists this year. The long guitar solos are reminiscent of the '70s rock that produced so many strong singles, but when you listen to the album all the way through, you'll see it's so much more.
6. Bon Iver, Bon Iver

Though the 2011 record is a follow-up to 2007's debut For Emma, Forever Ago, it won the Grammy for Best New Artist. With good reason. The band's name, which comes from the French for "good winter," is reflective of this album, whose soundtrack you would play waking up in midwinter in a wood cabin as you boil water for coffee and enjoy a breakfast, watching the snow fall. Talk about passion, not only can Justin Vernon sing, he's a helluva musician.
5. Kurt Vile, Waking on a Pretty Daze

Philly-raised Kurt Vile has been making music on his own since he was 17. Now in his mid-30s with a wife and daughter, 2013's Waking on a Pretty Daze was his breakthrough. Though it wasn't as commercial as other albums on this list, it signaled the arrival of an accomplished guitarist, who we can probably expect many more melodic and lyrically simple albums from.
4. Beach House, Teen Dream

The third album by this female-led duo is a masterpiece. The soaring voice of Victoria Legrand matches the hazy, dreamy melodies her guitarist Alex Scally plays. Somewhere in between the sounds of beachy surf and the ambient waves of an acid trip, this album is a great place to start if you want to explore this band's discography.
3. LCD Soundsystem, This is Happening

The final album from James Murphy's LCD Soundsystem joins the immemorial ranks of those produced by bands that ended their careers too soon. Though much of the music on this album is not guitar-based, it's worth including on this list because of its dance and electronic influence on subsequent records in rock music.
2. Tame Impala, Lonerism

This Australian band found success in the U.S. with their psychedelic 2012 album, though they've been well known for a while down under. Reminiscent of the classic Beatles, the lyrics and melodies on this album are wide-ranging and diverse, including comments on the passage of time and the deceptive nature of perception. A great band to listen to and learn from.
1. Arcade Fire, The Suburbs

The third album by this Quebecois band was a major success in 2010. It won Album of the Year at the Grammys and helped establish them as one of the best bands around. While their self-referential Reflektor album in 2013 was also a critical success, it was The Suburbs that set the bar highest and made it hard to beat.
One of the most asked questions I get from parents is this: "How do I get my child to practice their instrument?"
Well, the answer isn't always an easy one. Not every child runs to the piano or violin, or even the guitar on their own. Most five-year-old kids don't really understand the value of music lessons and the benefits they can add to their future development.  So, naturally, parents are often discouraged when young students are not spending time practicing their instruments. This sometimes leads to parents discontinuing the lessons for their child after only a short time.
Here are a few things we suggest that will get children practicing and loving the instruments they are learning!
• Spend time practicing with your child every day, especially for the first few months. This will keep young students focused on the assignments their teachers have left for them and help get them into a steady and comfortable practice routine.
• Make sure you have a great music teacher!  If you're spending the money on piano lessons, you obviously want to ensure that you're getting the best quality instruction, from professionals who truly love their craft. Your child's music teacher should make piano, guitar or violin lessons fun and informative for new students. (Music to Your Home can help you with that – after all, we're the experts!)
• Play a lot of music for your kids. In the car or at home try to expose your children to the music you love. This will help inspire them to make and learn music of their own.
• Take them to live concerts. Seeing a live show is always a great way to get kids exited about music. Music to Your Home instructors are constantly performing in some of NYC's greatest venues. Check out our "In the News" page to see when they'll be next!
• Give them positive reinforcement. Sometimes when learning a new instrument, students really need encouragement from their parents even if progress is slow to start. Let them know you are proud of their efforts. They are basically learning a new language, and that's impressive! This will go a long way.
By following these simple steps you are setting your child on a musical journey that undoubtedly will bring them a lifetime of enjoyment and a feeling of incredible accomplishment.  Getting your child started with piano lessons will encourage them to explore all the music options in this great city when they're older, and one day, maybe even be part of it.
People with perfect, or absolute, pitch are one in 10,000, which is pretty rare considering lefthanded people are about one in ten and you don't see them everyday. Much like those with lefthandedness, people with absolute pitch are not smarter than those without; however, they do have a propensity to be more gifted in certain areas. Let's put it this way: perfect pitch is not necessary to be a musical genius or to even excel in the piano, though it can certainly help being able to recreate a note without a tonal reference. Research shows that those with perfect pitch are better at transcribing music than those without, but those without are better at recognizing musical intervals. Mozart had it, which helped him compose, and some experts argue that Beethoven had it too, but it's hard to know with certainty.
How to improve your pitch
Perfect pitch may be nice to have for those lucky few, but the rest of us have to content ourselves with humming, singing and dancing. When you're doing any of these three activities, it's basically impossible to be sad. Granted, if you're blue, it can be hard to just get up out of your chair and start to dance or start singing pop standards, but if you warm up by humming, you'll find that not only will your mood improve, you'll also warm up your singing voice.
Start by humming high, and move lower once you feel like your pitch is right. Most people start humming too low, and wind up causing unnecessary tension in their vocal chords. Once you've identified your pitch with a hum, it's much easier to start doing vocal exercises that help you focus on enunciation and phrasing. Throw in a little do-re-mi-fa-sol-fa-mi-re-do and in a few weeks your pitch may not be perfect, but it will definitely be a lot better than before. Who doesn't want a beautiful singing voice to pair with their piano or guitar?
So you're ready to get your child started with piano lessons.  Congratulations!  You've taken the first step in what is sure to be many joyous years of beautiful music.  We know the value of music lessons for children.  We've all read the studies proving that we are great parents for giving our kids the opportunity to study music.
So now that we've collectively patted ourselves on the back, it's time to make that call and get a teacher in the door.  One of the first questions you'll be asked by a teacher is an obvious one, "Do you have a piano or a keyboard?"
And herein likes a dilema.  You don't have a piano, but that's ok. Here are some suggestions to help you get going.
If space is an issue, we reccomend purchasing a keyboard with weighted, or hammer action keys.  That means that when you press down on the keys, it will offer the slight resistance of a real piano. If you're worried about noise, you can always plug headphones in.
We've found the
Williams Allegro
keyboard to be a solid choice for students of all ages and levels.  They keys are weighted, it's reasonably priced and even our teachers are buying it to use for practice at home.
There are keyboards with 61 or 88 keys.  61 is sufficient but 88 is the same size as a real piano, but again, if you're concerned about space, go for the 61 keys.
Keyboards come with all sorts of bells and whistles, so find one that suits your needs.  Into electornic music?  Want to record yourself playing?  Need drum tracks?  There are different models that can accomodate your interests.
If you have a real piano, make sure it's in tune and all the keys work.  A lot of our clients have inherited pianos and are worried about their age and sound.  A reliable technician  can make sure it's in good working condition and make any adjustments it may need.
Thinking of purchasing a piano?   There are spinnets, uprights, baby grands, grands, studio grands, even concert grands!  As you can imagine, the prices vary, as do the sizes so if you're overwhelmed we can help guide you in the right direction.
In our experience, generally the young student starting out can study for many years on a keyboard with weighted keys, like the one we suggested above. Find a nice quiet spot, a comfortable bench or chair, then call us to get one of the finest piano teachers to show you how to use it!
Getting guitar training is the first step in becoming a guitar god. Well, after you buy a guitar. The next part, the key to getting really good at guitar, is practice. Guitar lessons offer a mentor and way to stay on track. Think of each lesson as a weekly test that will keep you determined to impress your teacher. Your guitar lesson instructor can correct any mistakes you may be making, and challenge you to learn harder songs and techniques. After that hour of guitar lessons, it's on you to love your instrument and play every day, to prepare for next week.
Guitar Gods of the Past
To give you an idea of how past guitar gods have made reached the pantheon, look at Eddie Van Halen. He used to strap his guitar around his neck and sit on his bed playing for hours at a time. When other kids were going out to party, he was practicing. That's dedication. Eventually he become one of the world's greatest.
NYC guitar lessons are super helpful when you have questions about technique, when you think you're doing something wrong, or when you want to learn a new song or style of playing. Sometimes playing really slowly, making sure you hit all the right notes, or making sure that your strum pattern is perfect and everything else is right is the best way to practice by yourself. Listening to your favorite guitar solos can inspire you to learn them, bringing out your love for music even more and making it easy to practice guitar for half an hour a day. You can find tabs for solos and your favorite songs online. Also try to listen to classical music, to appreciate the foundation for awesome riffs and sick solos. Eddie Van Halen was a student of classical piano before he ever picked up a guitar. Reading music can help too.
Different (Guitar) Strokes
Stevie Ray Vaughan—a blues guitar god—didn't know how to read sheet music. Then again, he also had cocaine and whiskey for breakfast during his later years—not exactly a role model. Some guitar gods reach their status through a natural amount of talent. Music theory is also important, and because of its difficulty, it's a great subject to explore with your mentor during guitar lessons.
Another guitar great who played as much as he could was Jimi Hendrix. He couldn't afford guitar lessons, since he was so poor growing up in Seattle, so he took guitar lessons from blues masters. Jimi is perhaps best known for how he used distortion so originally. He was also famous for doing crazy tricks while performing, like biting and smashing his guitar. Some people say that he was sloppy, that he would take tabs of acid and put them in his headband, so that while he performed his pores opened and he became high. But one night he was challenged to play sober, and he played the same way to a standing ovation. Because his hands were so big, he was able to use his thumb over the fretboard to fret the lower E string, thereby creating melodies that are otherwise difficult or impossible to play. Though this technique existed before Jimi, in the early days of blues guitar, it was probably he who popularized it.
Guitar Lessons are Still Your Best Bet
Keep in mind that a lot of the guitar gods who didn't take guitar lessons were troubled souls who often died young. Who knows—maybe it was easier for them to follow a path of destruction without a guitar mentor to guide them along the way.
So you've been taking lessons on the guitar for a few months now, and you're finally starting to get the hang of things. You practice regularly, you're careful about your technique, maybe you've even convinced your instructor to let you learn a few of your favorite songs.
However, there's always an aspect to any instrument that nobody tells you about and you have to learn on your own. Here's a few quick tips that will help you see drastic improvements.
1. Change you guitar strings regularly
Those strings get worn down from all that guitar shredding. Some people swear by changing the strings once a month, but if you manage to change them out once every 3 months or so, you should be fine. Learn how to do it yourself (it's easier than you think!).
2. Warm up before you play!
Just like runners need to stretch before they hit the pavement, you should be warming up your fingers before you delve into your daily rundown of guitar solos. Go through chord progressions over and over to get your fingers loosened. My guitar teacher used to take the first 20 minutes of class warming up with chord progressions. Sometimes I wanted to hit him over the head with my guitar because of it. Now, I realize the value in it when I can stretch my fingers to hit the high notes.
3. Get some musical background
How can you expect to ever be an expert at something if you don't know the basic knowledge behind it? Taking some music theory courses or reading some music history books will transform you from guitarist to musician. It's going to take a while to get the ins and outs of it, but once you start to truly understand music, you won't just be playing songs anymore.
4. Let other people hear you
I get it, playing in front of other people can be scary. Playing WITH other people can be even scarier. However, anyone who plays an instrument knows that everyone is always at different skill levels. Let people know you're learning and are just looking ot jam, and get feedback from those who are willing to listen to you play. That is why you're taking guitar lessons in the first place, right? So people can hear your wonderful music? Then get out there and share some tunes with the world!
5. Record yourself
Sometimes you just need to hear it for yourself. You can't really know how you're sounding if you're focused too much on just trying to get through the song. Record yourself and play it back. It will be very enlightening. You can gauge if you speed up when you play (most of us do), how smooth your transitions are, if you're playing the song the way you think you are in your head. Nothing helps improvement like personal insight.