So you've finally decided to give yourself or your child the opportunity to learn how to play the piano. Good choice! The amount of benefits that come from taking music lessons is endless, but we can talk about those in another blog. This article will answer some of the common questions we get before someone begins lessons and will also identify the things you need to get the most out of your lessons.
Your first piano lesson should be a very fun and exciting time. You are about to learn how to create music, and most likely this is something you or your child has been expressing interest in. You're also about to meet your new piano teacher. Hopefully this will be a person you will spend many years learning from and building up a great relationship with.
A few things that you will need before your teacher arrives
If you are taking lessons in your home then the most important thing you will need is a working piano or keyboard. If you have an acoustic piano, its best to have the instrument tuned by a professional piano technician before your teacher arrives. This will make playing on the instrument a lot more enjoyable to listen to. If you are learning on an electronic keyboard, we suggest that the keyboard has at least 61 keys and that all of them are working. Also, the room that the instrument is in should be a quiet place with no interruptions or external noise. This will give you the best chance of keeping your focus on the lesson.
What will I learn at my first lesson?
At your first piano lesson your teacher will assess your current musical skills. Some beginner students have already tried to learn on their own using tutorials or playing by ear, but for the most part, beginner students have no experience whatsoever. Your teacher will go over the very basic techniques about how to play the piano including correct posture, hand position, finger curving and wrist placement. Most teachers will use a method book such as the Alfred or Bastien beginner methods. These books have detailed sequential exercises that help with all of these techniques. An introduction to the keyboard will be given pointing out the patterns that the black and white keys create and of course the introduction of middle C is always an important first lesson staple. After a brief overview of the keyboard, simple rhythms are usually taught. The quarter and half note generally show up during the first lesson and the first few songs learned will be composed of these rhythms. Another important first lesson skill you will learn will be finger numbers. This is so important because it's something that never changes and will help a lot as you advance in your method book. Depending on the length of your first lesson this is a lot of material to absorb for one week.
What do I do after my first lesson?
When your teacher leaves, you will have an assignment book with detailed notes on exactly what things you need to practice for the week. Generally there is a small amount of writing (theory) that will help you understand musical notation but for the most part you will be getting familiar with the keyboard and setting up your hand and finger positions.
 How long until I can see results?
This is a very common question we get. The answer is very simple. That is up you or your child. Practice is the main factor when making improvements at the piano. If a daily practice schedule is set up, then the skills learned at the lessons will improve consistently and progress will be quick. The same goes for not practicing… results will be slow to none if practice is not consistent.
Hopefully this sheds some light on what to expect in the beginning of your piano journey. Remember to practice and have fun!
For piano lessons in your home, visit: http://www.musictoyourhome.com/piano-lessons-nyc/
Have you ever listened to or watched a famous pianist like 
Lang Lang
perform and wondered, how does he move his fingers so fast? Well, we often get that question from our own piano students. The answer is technique!  Great pianists acquire their technique from years of  practicing preparatory exercises and etudes. Here are a few of our favorite proven exercises for achieving  great virtuosity on the keyboard.
Aloys Schmitt is best remembered for his Op. 16 exercises. The collection is divided into three sections. The first helps  students in gaining finger independence through a variety of single and double-note patterns within the range of a fifth. The second section works on passing the thumb under fingers to prepare for scales and arpeggios. The final section provides traditional scales and arpeggios in a notated format with fingering. The exercises in the book help build not only virtuosity, but also extreme steadiness of the fingers. These exercises isolate weak fingers like 4 and 5 in both hands and slowly build up strength over time to help with a balanced and steady sound. The later part of the book focuses on the very important major and minor scales that every pianist must be familiar with.
These exercises are intended to address common problems which slow down the performance abilities of a student.  Much like the Schmitt exercises, Hanon works on "crossing of the thumb", strengthening of the fourth and fifth fingers, and quadruple- and triple-trills. The exercises are meant to be individually perfected and then played in sequence. Besides increasing technical abilities of the student, when played in groups at higher speeds, the exercises will also help to increase finger strength. These exercises are also divided into three parts: preparatory exercises, scales and arpeggios and virtuoso exercises for mastering great technical difficulties. A must for any budding pianist!

Here is something a little different from the first two. These exercises are more melodic and actually help prepare the student for the more difficult technical studies. The exercises work on maintaining proper technique, dynamics and tempo. They also focus on playing in a variety of different keys. We like to incorporate these exercises into our lessons because they are more fun to play and students have found them to be more satisfying and enjoyable to listen to.
Although all of these methods are proven effective, it
 is
 truly up to the student to practice them on a daily basis to achieve the best results.
 Adding these exercises into your weekly piano lessons as a warm up can also help enhance your current 
repertoire. Our NYC piano teachers will be happy to introduce these methods at your next lesson.
One of our favorite NYC piano teachers,
Rita R.
answered some often asked and important questions about piano lessons, her teaching philosohpy and favorite musical moments.
1) What advice would you give to parents who are considering getting piano lessons for their children?
Rita: Piano lessons are a great way to introduce children to music and deeper understandings of history, culture, and expression in a way that is fun and interactive. Their appreciation for music will stay with them for the rest of their lives and they will grow in every way!
2) Why do you think the piano is such a popular instrument for very young students?
Rita: The piano is a very visual and tactile instrument. Very young children can develop their fine motor skills as well as their ear. They can distinguish different sounds, high and low, patterns and string it all together to make music.
3) What are some obstacles that piano students face when learning how to play and how can they be overcome?
Rita: Many students struggle with not understanding right away, or having a harder time multitasking (thinking about finger patterns, hand shape, rhythm and notes all at the same time), but we work on those things all the time by taking each component and working on it separately, and going at the pace of the student. I tailor every lesson to the student's interests so that they can progress and enjoy musicmaking.
4) How much daily  practice time does a beginner need to realize steady progress and become a proficient player?
Rita: Daily practice is very important, but the amount is less important than the point of practice. Every practice session should have a goal, even if it's tackling only one tricky measure. If it takes 5 minutes or 30, it's still an accomplishment. Practice goals are more important than setting a time.
5) What benefits can come from learning the piano?
Rita: Piano gives an understanding of music, history, and art. It helps students in multitasking, working in an intelligent and time-efficient way, and handling projects easily. Music helps in recognizing patterns, fine motor skills, work ethic, and most importantly gives students an outlet for expression.
6) What do you love about teaching piano and being a performer?
Rita: I tailor my lessons to my students, and the more I teach the more I learn about my own approach. I also really enjoy working with students of all ages – every student brings their own interests and personalities, and we end up learning from each other. It is also a privilege to pass on what I have learned from my own teachers and mentors. As a performer, I enjoy sharing my connection to the music with my audience, and it's an amazing experience.
7) What was your most memorable teaching experience?
Rita: The moment when a student realizes that they can do what the music is asking is always memorable!
8) When and where was your most memorable performance?
Rita: My senior recital and my Masters recital were both big events because they signified a culmination of my own understanding of music and style, helped by my wonderful teachers. They were also jumping off points for my future performances.
To study with Rita, contact Music to Your Home today! 646-606-2515 or visit our
piano lessons page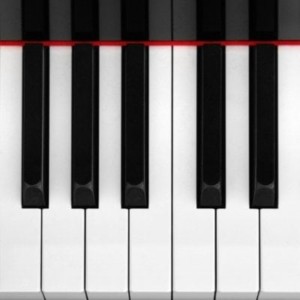 With many of our piano students living in NYC, I thought it would be useful to talk about finding the right instrument for your city apartment or home. For many of our clients finding enough space for a full size piano can be a real challenge. Here are our recommendations for pianos that will fit in tight spaces.
If you're someone who is looking for a piano in NYC or anywhere else and have limited space these are my top choices. Choosing the right piano can absolutely make a difference in how you play, practice, learn and create music. These are all winners in my opinion.
Image courtesy of Rawich at FreeDigitalPhotos.net
The blues evolved from the fields around the Mississippi River, from the songs slaves used to sing while they dealt with the hardships of their lives. But by the early 20th century, these songs transformed from vocal gospels to instrument-heavy licks and musical phrases. You can play the blues during your guitar and piano lessons in NYC, and also between lessons at home, thanks to online videos and tips like this one.
The 12 bar blues makes use of three lines of four bars. At the end of a series of 12 bars, there's usually a turnaround, often the four notes leading to the resolution chord. So if your chord progression is AAAA/EEAA/DEA—, the dash is a resolution of four individual notes leading to the root chord, in this case, A.
Blues on Guitar vs. Piano
Is it easier to play blues on piano or guitar? This is a complicated question. While piano is easier in some respects, guitar has its own reasons for being tricky. On piano one hand usually plays a melody or chords while the other plays another. While the piano is linear and more expansive, when it comes to blues, it may be easier to transpose the sequence of notes up and down the fretboard than play multiple chords with two different hands. Or maybe not. Below is a video that can help you prepare for your blues piano lessons. After some practice tell us what your experience was like in the comments.

When it comes to blues on the guitar, the fact that you have six differently tuned strings makes it possible to create the same chord in a number of different ways. Depending how you transpose a chord on the fretboard and how you play it, each version will sound slightly different. On a piano, the same chord is played the same way up and down the keyboard.
Another difficulty of guitar is the different sounds you can make, such as slides, hammer-ons, and bends, all of which are frequently used in blues, and which can be hard for beginners to get used to. Because blues is based on certain patterns, it's probably easier to learn to play them on piano, since the notes are all linear and can only be played a fixed number of ways. Perhaps this is why blues has flourished on guitar, since it allows so much variation, from the way strings are picked to the pressure you place on each string, to the different sounds you can make by manipulating or tuning each string.
Piano Harder Classically
That said, piano offers more opportunity in classical music, since the majority of classical music is written for piano, and can be very complex. Difficulties arise from the music itself rather than the instrument, as in the case of guitar as you will see in certain bar chords. Here's a video for beginners to gain a sense of whether they want to play the blues at their next guitar lesson.

Gould, Chopin, Brahms: the greatest pianists of all time have always had private musical lessons, either at home or at an academy. When these students began playing piano in their childhood, a teacher or mentor often taught them the basics, cultivating their love for piano, before they went on to teach themselves more advanced music principles. But not all of us are Glenn Gould, and even when we approach a level of mastery, it's great to have someone who can guide and shape us to become the best pianists we can be.
Becoming a Master Pianist
To learn to play the piano is easy, but to become a pianist who plays concerts is very hard. It requires thousands of hours of practice before you can consider yourself an expert. Practicing by yourself without the weekly guidance of one of our teachers will delay your expertise. To find out what you are doing wrong in order to improve and see faster progress, work with our professional piano teachers. With lessons in New York City at your door, you will learn everything from technique to arpeggios and concert pieces, much faster than if you taught yourself.
What Piano Lessons Teach
When you book piano lessons in NYC, you can learn how to warm up your hands in order to build strength in all of your fingers. You may already know how Chopin used to bend his wrists forward and backward before playing, or that you should let your arms hang by your side before hitting the ivory. But more subtle nuances, such as setting your hands the right distance apart, and pressing the keys with the right force, are harder to master without piano lessons. You may remind yourself to keep your wrist above your hand and your elbows six inches from the body, but it's easy to slide back into bad habits without the guidance of a piano lesson instructor.
Making Music Fun
One of Chopin's greatest interpreters, Alfred Cortot, was well aware of the difficulty young students face in practicing: the weight of their arms. Playing for hours at a time can be painful for younger students, which is why he advocated that the seat be modified to the height of the player to avoid unnatural angles and uncomfortable positions, the bane of piano students for hundreds of years. Our piano lesson instructors are aware of the historical resistance by youths against their professors, their distrust of daily practice, and tendencies to dislike being forced to do what is good for their musical careers. That's why we work hard to make piano lessons better than the other guys—we're dedicated to making music fun.
Practicing is the hardest part about playing piano. But if you don't practice, it's pretty obvious, and your music lessons just don't go as well when your teacher can tell that you don't care. In my experience, I'm most excited to practice when I can get excited about what I'm playing. Beethoven's Fifth, for example, is probably one of the most awesome pieces of music in the history of the world. In fact, the seventy-five minutes it takes to play the Fifth were what inspired the length of CDs. If you were working to play that during your piano lessons, how could you not be excited about practicing?
Watch how this guy does it:
Beethoven's Fifth Symphony
When the Fifth was originally performed in 1808, it was not a critical success. The orchestra played so poorly that Beethoven apparently had to stop the performance! Granted, the orchestra had only had one rehearsal, but the cold auditorium and the length of the performance, a four hour long concert during which the Sixth Symphony was played first and the Fifth during the second half, made the audience even less responsive. A year and a half later, a review of the published Fifth appeared in which it called the piece one of the most important works of music of the time. The time being during Napoleon's occupation of Vienna. Supposedly, the famous first four notes represent Fate knocking on a door. How cool is that?
The Fifth Symphony's Impact
Needless to say, Beethoven has been revered through all stages of rock 'n' roll, from "Roll Over Beethoven" by Chuck Berry, to "A Fifth of Beethoven," the classic disco tune from "Saturday Night Fever." To really get excited about your piano classes, it's best to play something you recognize, and when you choose to play Beethoven's Fifth, you're choosing one of the most recognizable pieces of music the world has ever known.
Guess what? I have two seven-year old boys and they both want to quit their piano lessons! And I own Music to Your Home. So am I going to let them? The easy answer would be yes. They can quit. And then they can play on their ipods and computer and watch You Tube videos of kids skateboarding.
But I won't give in. Because in my eyes that means I've quit piano lessons. Twice, really, if you take into account the twin thing.
So how do I get them to enjoy what they're doing? First of all, I inspire them. I play music they love and point out the piano parts. We really listen for them, and I remind them that one day they can learn those parts. But first they need to study the basics. Once they have that down, they can branch out into any music they want.
Kids also need a goal. We all know when a child has a target, usually they will work twice as hard to achieve it. So what could a goal be? Well, for one, a recital. There's a ton of merit that comes along with playing on a stage in front of a group of people. It's difficult and scary, but participating in a performance is an unbelievable confidence builder, not to mention a proud moment for any parent.
Another goal? To impress people! Seems shallow and simple, but I saw my son play piano for a girl at a play date. I reminded him that without those piano lessons – that would not have been possible. My husband is a pianist and I'm a singer. We met in high school because we were both musicians. So there's that!
Signing your kids up for piano lessons means you're signing yourself up for piano lessons.   You are also making the commitment, albeit you can cook dinner while they practice, but you're still involved. You're listening. Applauding when they get it right. Appreciating that your child is learning a skill that could potentially last a lifetime. So when your kid quits, you are also quitting. So stick with those piano lessons. For their sake, and yours.
New York City kids — they're a breed of their own. For better or for worse, they grow up seeing and experiencing more culture and diversity at every corner than many other people will in their entire lives. From the second they touch pavement, New York City kids are bombarded with sights and sounds unrivaled by any other city in the country — maybe even the world. One of the most unique of these experiences is the wide variety of music they'll hear. Whether it's passing through Grand Central Station and catching the tunes of one of the many locals showcasing their talents in the terminal or attending a free concert in the park in the summer months, music is readily available to New York City youth!
Of course listening to music is a lot less daunting (and tedious) than spending hours learning to play, so don't be discouraged if and when your kids are resistant to learn. When it's time to enroll your kids in their NYC piano lessons (or any other instrument they want to play!), there are a handful of ways you can get them pumped to get started. Try these ideas to get your NYC kids excited about piano lessons!
Buy Tickets to the Orchestra
One of the best ways to encourage your kids to get excited about learning music is to expose them to people who have an immense passion for it — so much so that they do it for a living. New York City offers so many opportunities for your kids to see some of the best, world renown musicians that they won't get anywhere else! Take them out for a night to the orchestra, and let them see the glamour and excitement of the orchestra; expose them to a formal side of music and give them insight on how the musicians onstage got their own start. If they can think that their own piano lessons can help to get on a grand stage one day, they will be more excited to learn! Try a night listening to the New York Philharmonic Orchestra or the New York City Symphony and tell us if you don't have a blast!
Goof Around at Home
Whether they're NYC kids or not, kids are kids nonetheless. And that means that they want to have FUN! The only way your kids are going to assume that their piano lessons aren't another homework assignment is if you make them fun to begin with. Let your kids tickle the ivories and create a song of their own making — and then you do the same. You'll also show them that you're willing to be silly and have fun, and that's always a great example to set from the get-go! Try this before they start their piano lessons and during them, so it mixes up the formal training with some fun. Your kids will get better at learning and start building on their new knowledge without even realizing it!  Remember: Music should be an expression of a person's own creativity, not a chore you have to do — so don't make it seem like that and you're golden!
Hire a Private Tutor
One of the most daunting things about learning anything — whether it's music or math — is doing it with about 20 other kids. The pressure of standing out in a group or being too shy to ask for help can impact both your child's learning experience and how much he/she will enjoy it. Both of these problems can be easily resolved with private music lessons. Obviously we're big believers that this is the best way to learn music, but it's also because we, as instructors and musicians, enjoy that one-on-one time we get with our pupils. There's just nothing like passing on the gift of music and getting to witness that first moment when one of our students lights up because he or she hit the right notes in the right order. What a magical experience it is! Private lessons is also a unique bonding experience for teacher and student, and just as we fondly remember our first music teachers, we strive hard to make learning music an enriching experience so that our students will have those same memories to cherish for years to come!
Do you have any useful tips to help your kids to get your kids excited for piano lessons? Share them with us in the comments below or via our social media channels!